Positive Training for Positive Results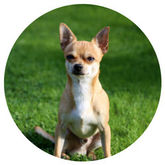 PUPPY TRAINING AND BEHAVIOR CLASS
Call for next class schedule Class designed for dogs 6 months (ish) and younger who have had no prior formal training. Lots of appropriate socialization and work on focus and attention. We will work on basic informal obedience – sit, down, stay, recall, and walking nicely on a leash – all in a fun setting that puppies and their owners will enjoy. Puppy class is a great building block for future classes, and also teaches the basics skills that are required for a puppy to be a great family member and companion. Depending on the class – we also address any lingering potty training issues or other typical puppy behavioral problems.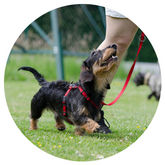 CANINE GOOD CITIZEN PREP CLASS
Call for next class scheduleThis class is designed for adult dogs with some prior training – or quick learners. The goal at the end of the 6 sessions will be to "test" the dogs for Canine Good Citizen Certification (http://www.akc.org/events/cgc/program.cfm) This a certification through the AKC that is open to all breeds of dogs and mixes that certifies they are good citizens of their community. Ten tasks are required for completion and these will be introduced and practiced during class. Testing is not required at the end, so no pressure. If you need more time we can test at a later date or not at all – its entirely up to you. No additional testing fee – there is a fee through the AKC to register once the test is passed.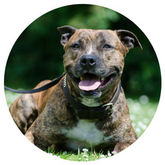 ADULT DOG TRAINING AND BEHAVIOR CLASS
Call for next class schedule. This class will be structured for older dogs who have had no other formal education. We will work on focus and attention, and all of the other tasks of puppy class. We will also combine some of the exercises from the CGC test, and these dogs can try for their CGC at the end of this class if they so desire. Walking nicely on leash is typically something we work on frequently, but the class structure is open to work on a variety of issues that may arise and that will all vary depending on who is in the class.
WHAT Osprey CUSTOMERS ARE SAYING
We love our customers from Osprey areas around Sarasota, Nokomis, Laurel, Osprey, Vamo, Siesta Key, Casey Key, Palmer Ranch, Gulf Gate Estates, Englewood, Venice
Come visit our pet supply store in Osprey, FL specializing in quality food, treats, and supplies for cats and dogs.